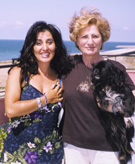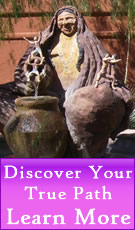 E-mail Figen
267-443-7489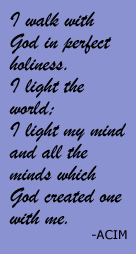 About figen
The way you live and work determines how you feel about yourself. Everything in your environment sends you a message just like your thoughts do. I help you discover how your inner and outer environment is affecting you. And together we create an environment that is pertinent to your well-being and growth.
MY PROFESSIONAL BACKGROUND
WORK EXPERIENCE
I worked as a college instructor for 13 years, and then moved to the US.
I established my business in January 2001. Since then I have
worked one-on-one with an abundance of clients,
given a wide variety of staff training and Con ED seminars for companies and organizations including seminars at Canyon Ranch, AZ, a national convention of NAPO and a 9 day Caribbean Cruise for PA tax collectors and accountants, and Feng Shui credit courses for Realtors®,
published ample articles in various local and national publications,
written an advice column for three years in a local newspaper,
taught courses on organizing, Feng Shui, Yoga, and meditation at Bucks County Community College,
been featured and awarded by local and national trade organizations.
ON TV
With Ebru TV, Daily Connections host on Feng Shui
ON THE RADIO
With "Midlife Matters" host Les H. Brown on Midlife Dialogues for Relationships
With "All Things Matter" host Phillip Harris on Spirituality and Feng Shui
With "Live without Limits" host Davida Shensky on Energy Healing
With EFT Talks host Steve Munn "Clearing Clutter with EFT"
EDUCATION
BA, Teaching and Methodology, 1983
Major in English, courses in Psychology and Mythology
Certificate, Professional Organizer, HG Training Academy-2000
LBCCC Bucks County Leadership School - 2003
Tibetan Black Hat Sect Feng Shui Certification, BCCC- 2005
Classes at BCCC and various workshops and seminars at variety of locations on different spiritual modalities
EFT Training
EmoTrance Practitioner Certification
Project Sanctuary Master Certification
EmoTrance Trainer Certification
Clairvoyant Reading and Healing
Art and music classes
200 Hour (Yoga Alliance Credit) Yoga Teacher Training Certification
The original ancient Tantric Hatha Yoga system
CAREER
Founder of Genco Organizes, Consultant Professional Organizing/Feng Shui/ EFT currently
Telephonic and On-Site Interpreter, Turkish/English
Office Manager, 1999- 2001
College Instructor, 2001- 2005
College Instructor, 1983- 1997, Turkey
MY PERSONAL BACKGROUND
Born in Trabzon, Turkey, a beautiful seaside town with amazing blue waters, lush emerald green mountains with white snow tops, tumbling waterfalls, historical and cultural riches, fresh fish, fully organic vegetables and hot-blooded, practical minded people. The city was founded in 2000 BC and had an important role point in ancient Silk Route. http://www.tourismturkey.org/
Born to parents, both very well-known, respected educators, with a mother from another mystifying part of Turkey; central Anatolia, with loving and accepting philosophy of Whirling Dervishes, who follow Mevlana Jelaluddin-i Rumi,(www.mevlana.ws) who values simplicity; culture and wisdom of ancient civilizations, exciting carpets which tell stories of the weaver, kilims that are woven with material and colors directly from the nature; astounding Capadoccia one of those rare regions in the world where the works of mankind blend unobtrusively into the natural surroundings.
Raised around grandparents both highly regarded teachers. Grandmother, among her many other talents and resourcefulness such as offering healing, teaching crafty skills as knitting, sewing and cooking; was also a story-teller, all of which made her a very respected informant in her town and surroundings.
Went to college in Istanbul, a crossroads of two continents with mixture of many cultures, a mosaic of religious beliefs with Churches, Temples, Shrines, Synagogs, Mosques and other holy places; museums, universities, art galleries, palaces and many more eclectic places. http://english.istanbul.com/
Traveled most parts of Turkey every summer, interacting with different locals of Turkey and foreigners; had opportunities to experience many historical and sacred spaces and locals' authentic homes. www.about-turkey.com
Traveled to the Far East; Thailand, Singapore, Hong Kong and Malaysia.
Traveled in and around United States; Washington DC, New York, Miami, Las Vegas, Los Angeles, Tennessee, Niagara Falls, Mexico, several Caribbean islands.
Have been living in the US since 1997.
Living in Bucks County, PA, with my husband David.
Call Figen at 267-443-7489 or E-mail Figen