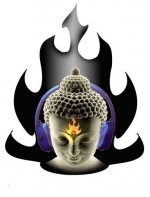 "Manifest plainness,
Embrace simplicity,
Reduce selfishness,
Have few desires."


~Lao-Tzu

~


Bring Peace Within and Around



My client complained "I don't want him telling me what I should be doing with my son!" Three minutes later her husband came into the kitchen and told her what she should be doing with her son.

I devoted a section in the book I am working on about how to manifest things, giving many mind blowing examples from my life. One of those miraculous events is how I ended up moving to the US in a much more romantic way shortly after throwing out the green card lottery documentations which stated that I won.

One of the few main reasons why people don't get what they want is because they don't think about and say what they want. They constantly broadcast what they don't want and that is exactly what they get. All you need to do is concentrate on what you WANT.

During my work with single clients who would like to attract someone into their lives; while applying Feng Shui cures and enhancements in their physical spaces, I ask them what they want ( I use "want" because it is stronger than "would like"). They automatically start telling me about all the things they don't want. No wonder they had either blocked anyone coming in at all; or they kept meeting the kinds of people they don't want. Those who are able to describe what they want are able to manifest a relationship soon after.

Once with a single client; right after applying the Three Secrets of Feng Shui on an enhancement we placed in the relationship area; we heard the front door open and close; she jokingly asked me "Is that my husband?" We started laughing- laughter is a fantastic way to manifest! When we went downstairs, she found out that it was her mailman who always opened the door and left her mail inside her door when he knew she was around.

Three months later she called to tell me that she was dating a wonderful man. I wasn't at all surprised when she said who it was. Her mailman! (She didn't remember the event at all.)

So what do you want?

Love The Way You Live Meeting Place


Psychic in Training

-

FREE PHONE READINGS





I am enjoying the Clairvoyant readings.During the readings I gave, I have discovered that they are powerful healing tools. Also both the readee and I have fun talking about the symbols I receive.

For the time being I am offering

FREE phone

readings

until the end of the year-

to the FIRST 20 people

who contact me.

The readings are about 20-30 minutes; you can have specific questions or get a general look at what your guides need you to know at this time. If you are interested in getting a FREE READING email me with the subject

"Reading"

.

I will email you back to set up a date and time and give you more information about what to expect.

Top of the Page

Count Down for the Free Tele-Seminar




Monday November 24, 8PM EST.

"

Universal Energy

", What It Is and How You Can Benefit From It.

A Discussion About Universal Energy and How to Access it
A Guided Meditation for Grounding, Protection, and Energy Enhancement
Q & A

Count down for the Tele-Seminar Universal Energy has started!
If you haven't registered yet,

send me

an email with your request.

If you have already emailed in and received a
confirmation, you do NOT need to do anything.
You are on the list to receive the dial-in instructions.

For more information, please revisit October 2008newsletter.

Universal energy is in the foundation of transformational practices such as Yoga, Meditations, Feng Shui, Martial Arts, Spiritual Dancing; and healing modalities such as Reiki, Psychic Healing, Guided Visualizations.

This seminar is

FREE.

Your only cost will be your regular long distance charges.

Looking forward to seeing you there!

In January, I will be facilitating a

4-week intensive workshop version

of this seminar is at

Soulutions

- see section Local News.

Local News






The local metaphysical store I mentioned in my October newsletter is called Soulutions, in Newtown, PA. It is a magical place with a wide variety of spiritual products, workshops, and consultations.

One newsletter which almost always gets a laughter out of me with the jokes is Blaine Greenfield's


Lots of information( local and general) and fun stories!

A new friend Diane Wing, the Forest Witch, was on

Action News

with Dan Cuellar one day before the Phillies game with the spell she casted for Phillies to win. (Minute 1:40)

Top of the Page