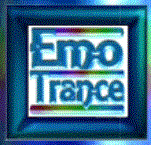 My summer started fantastically!!! No, I haven't gone on a vacation; taken days off, or won the lottery! But for me …YES, I am feeling as if all that has happened. Or even better….
Most of the time when people are back from vacation, they need a VACATION! When people take days off, they can't wait to go back to work! And when people win the lottery, they blow it all so fast that they end up in a worse condition than they started!
What I have earned is something I learned for life, and it is always mine whenever I need it, and I can pass it onto others! I have found the most amazing energy healing modality!!! It is very new, originating from UK. It is spreading fast. There are practitioners all over the world. AND I AM one of the 8 Certified Practitioners in the US!!! See my first published EmoTrance article. More is coming!
You can now download "Clearing Clutter with EmoTrance" on my website.